Experience a Future "Romanpunk" World in the new RPG Augusta Universalis
Real History Mixed with Fantastic Science Fiction
Augusta Universalis raised over $10,000 on Kickstarter for their original Italian RPG last year in September. It was met with glowing reviews from reviewers and players as it reached backers. The makers of the imaginative future world of this "Romanpunk" story just launched their English translation of the RPG.
Augusta Universalis was written by Marzio Morganti, a scholar of ancient and medieval history and passionate about military history, to convey a sense of realism and identification as strong as possible. You'll get a wonderful immersive and new experience in this world tied to a strong sense of real events.
Enter into the world for only $6 or experience the entirety of the universe for $21. Check it out before the campaign ends on April 30th 2019.
About the Game
Augusta Universalis is a complete roleplaying game, with a rich and evocative science fiction setting and fast rules, focused on the interpretation and full customization of the character.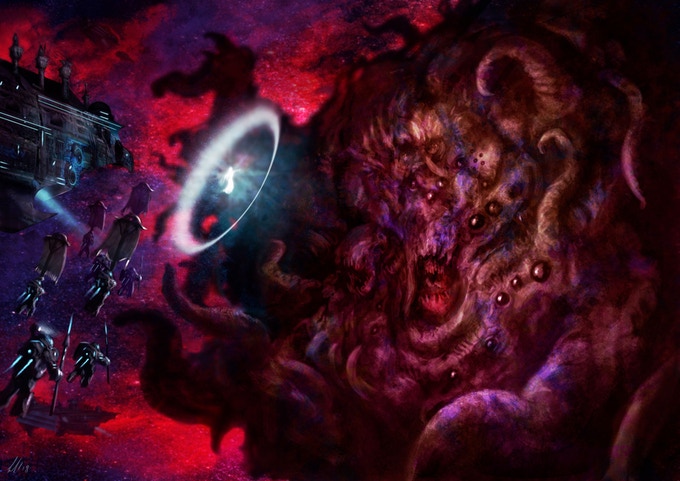 If the project will be successful, they will be able to create a book of about 300 pages, as well as an extra volume full of exclusives for your eyes only.
For the Players:
Five different Guardiae: to which Guard and Imperator will you swear loyalty?
Five different Ordines: what training have you overcome to become a Praetorian?
Endless ways to personalize your Tecnolorica (the incredible cybernetic armor of the Praetorians)!
For the Narrator:
Clear and easy to understand gaming mechanics.
The "Syncrogram", a useful tool for the Demiurge (Game Master / Narrator) to manage every "Missio" (Mission) of his or her players.
At least one complete adventure to start running right away!
For Everyone:
A new science-fiction setting: a suggestive and in-depth romanpunk "Uchronia".
Only one manual needed, which includes setting and the complete game system.
A first-rate narrative corpus, with many exciting and suggestive stories, to help you immerse yourself in the world of Augusta Universalis!
A solid ruleset, based on the Dark Destiny 2 engine, the same of the already successful The Nights of Nibiru (soon to be translated into English, too).
Awarded with lots of enthusiastic reviews, Dark Destiny 2 has proven to be able to involve players like never before. It is perfect for both newbies, experienced players, and narrators alike.
With Augusta Universalis you will experience hours and hours of adventurous entertainment!
More on Kickstarter
See more about the game on the Kickstarter page! Check it out before it ends on April 30th, 2019!
---