Make a Government Change in this New Board Game: Citizen
Take Charge of Congress
I don't typically pay attention to politics outside of the major headlines because it just hasn't interested me much. You know what does catch my interest. Board Games!
My favorite games typically deal with hand manipulation and playing cards optimally. Citizen checks all my boxes of board game mechanics I like to see. All while getting to understand a bit more about tons of actual events in history. Not a bad deal. Plus the game's board is absolutely beautiful. My enjoyment immediately increases when the theme and mechanics line up perfectly like this.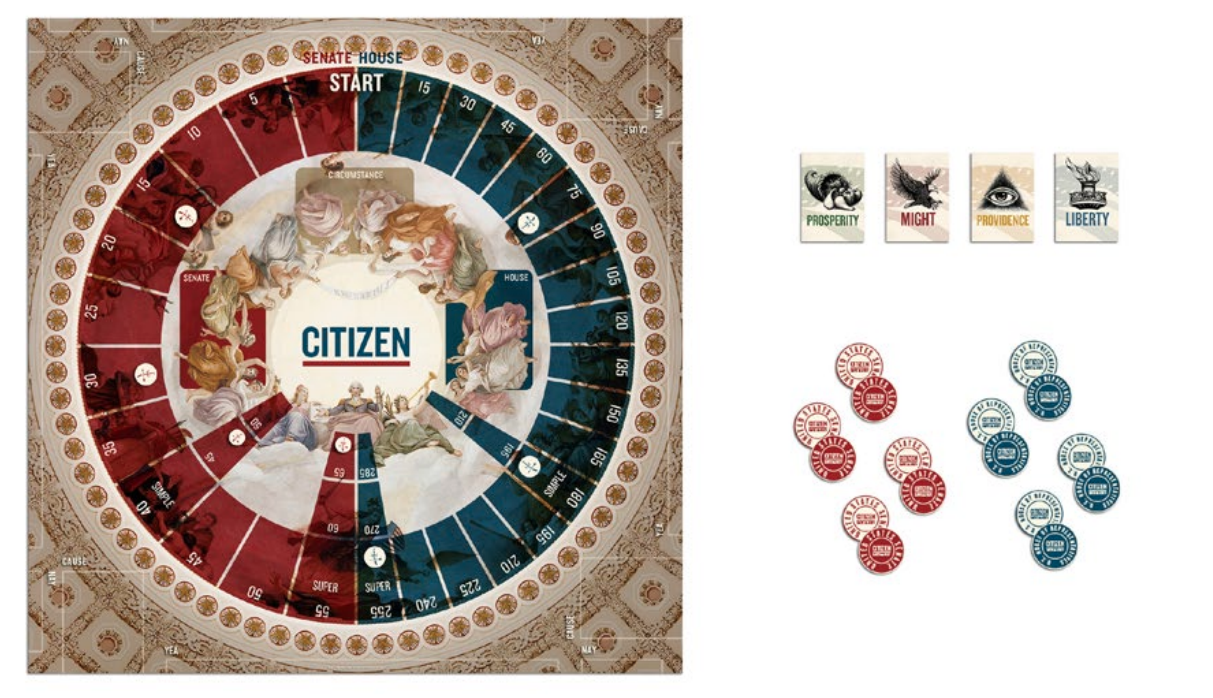 As a backer you can get the game as a Print and Play for $25 or get the beautiful retail copy at $65. You'll get over 800 cards, player pieces, impact charts, game tokens, and the game board.
About the Game
When the revolutionaries who created our nation gave the power to "We the People", they were also crafting the framework for a challenging board game that would emerge more than two centuries later. Citizen, is can be enjoyed both by new and experienced board gamers. Summon the power of forces, faces, and fates that built America, and continue to build it today.
Less Than Two Weeks Left
There's more details on the Kickstarter page! Check it out before it ends on February 16th, 2019!
---