Immerse Yourself into a Fantasy World in Travelers of Tryphosa
The Map Alone Makes Me Want To Play
One of the key elements in getting properly immersed into a board game is feeling like the actions I take really capture the theme. The map that you're exploring in this game nails it. It's beautifully designed with a great balance of size to feel like there's both a lot to explore, but not so much that the game would take an overwhelming amount of time to complete.
The game features mechanics that really drive home the experience of exploring, fighting, and improving your character. You'll walk away with stories and memories that you and your friends will be talking about for days afterwards. Dive into the roles of your characters and start exploring!
Travel the world of Tryphosa for only $45 USD and get to experience something you'll remember for a long time. Check it out before the campaign ends on June 21st 2019.
About the Board Game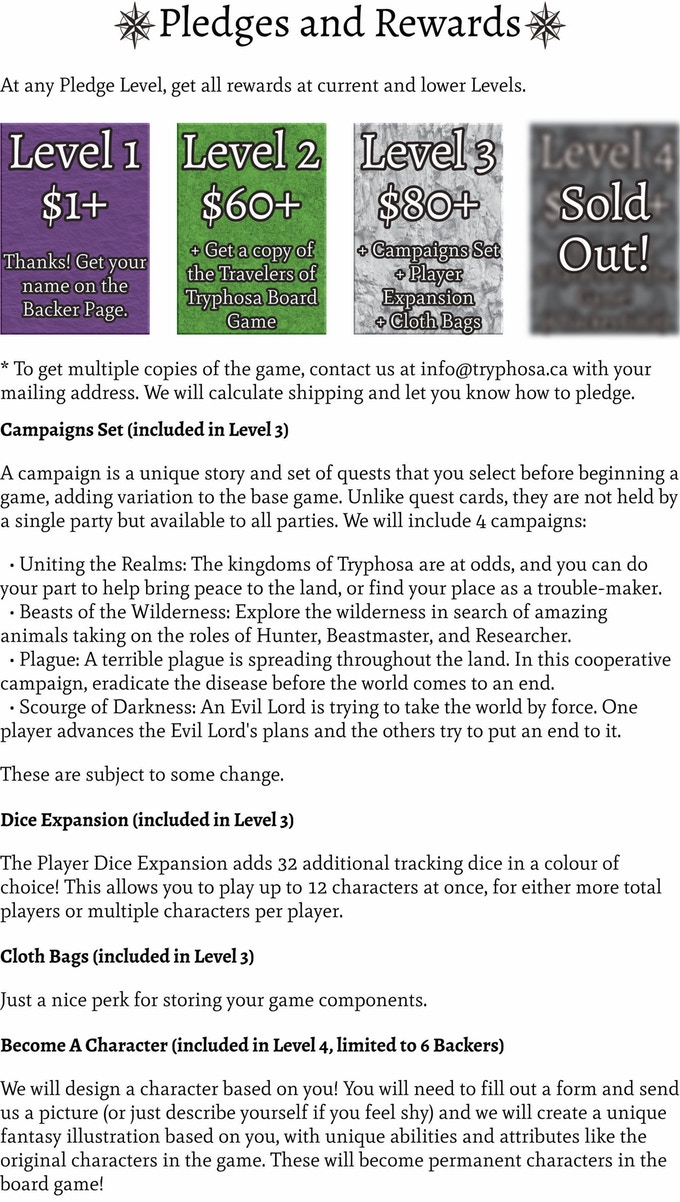 More on Kickstarter
See more about the game on the Kickstarter page! Check it out before it ends on June 21st, 2019!
---