The players carefully select two path cards from their hand and try to outwit the other players. The person with the lowest sum loses a card. They then use the cards to create a network of pathways to connect their adventurers with the temples. Who will best guide their adventurers through the jungle? At the end the winner is the player who collects the most points with valuable treasure and temples.
---
Players:

2 - 4

Playtime:

30 - 40 min

Year Published:

2015

Minimum Age:

8

Learning: 1.00 / 5

[

Vote]

Strategy: 3.00 / 5

[

Vote]
---
MSRP: $34.99
Lowest: $27.99
See All 88
User Ratings & Reviews
This is a fun game, I won't say no to playing it, but it won't be in my top 10 choices.

Short and simple tile laying game. Everyone has the same puzzle to solve, but solutions usually are very different - Up until people figure out that building along the edges of the board can be quite an effective approach. The game doesn't hold up to a huge amount of plays, but is an OK diversion, especially to be played with young children.

Great game, amazing how the map comes together at the end. Fun to play with my inlaws.

What a clever gmae. Super simple to setup and learn, but with meaningful decisions and a little luck involved. The fact that all players have the same puzzle to solve in their own way makes this a very interesting race game!
See All
Top Forum Posts
MOX Boarding House - A Special Experience
[Everdell, Karuba, Welcome to..., Morels]
by nealkfrank | updated 11 months ago
5
| 12 comments
| [+]
Review
Karuba Review - Be the First to Reach the Temple
(https://www.meeplemountain.com/reviews/karuba-review-be-the-first-to-reach-the-temple/)
[Karuba]
by meeplemountain | updated 8 months ago
1
| 0 comments
| [+]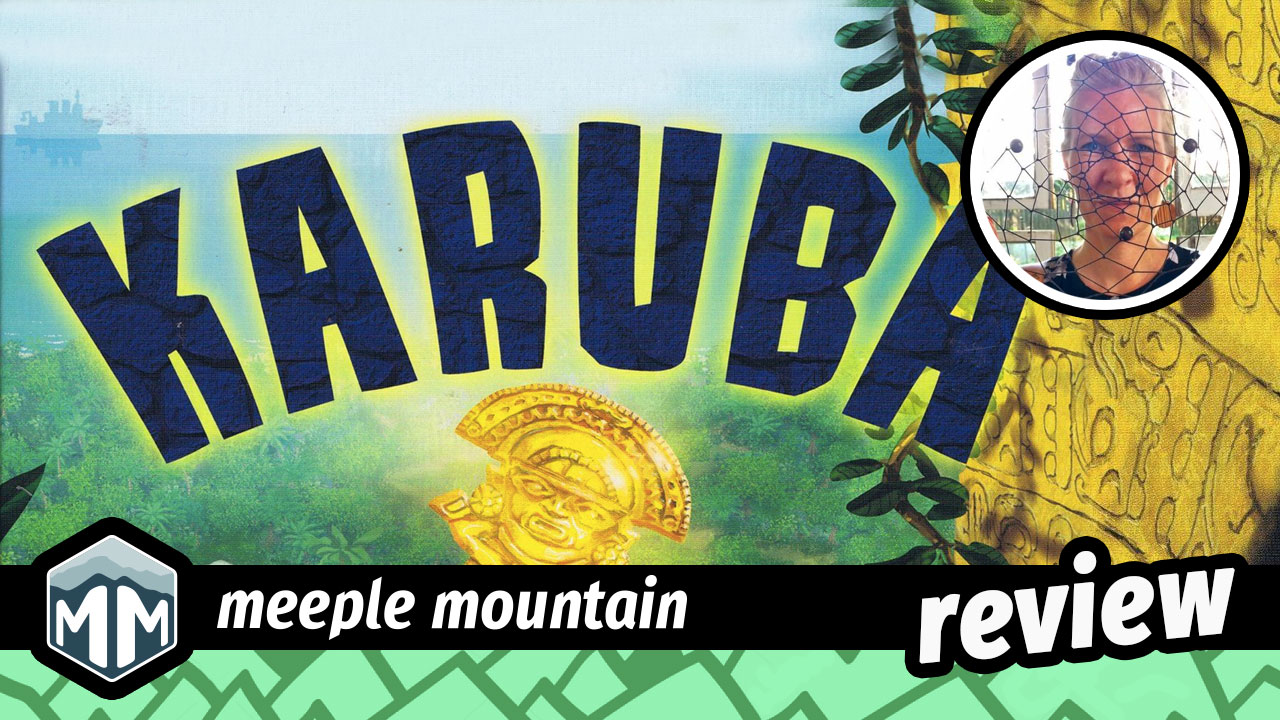 Review
Karuba Review - Be the First to Reach the Temple | Meeple Mountain
(https://www.meeplemountain.com/reviews/karuba-review-be-the-first-to-reach-the-temple/)
[Karuba]
by trentellingsen | updated 16 months ago
1
| 0 comments
| [+]