Community StatsContributors
You are buying artwork for your museum, always trying to meet the current trends and finding genuine art from your associates. But the famous Belratti is trying to cheat his own fake paintings into your collection.
In Belratti, players are split into two roles — buyers and painters — and are playing against the game. The game presents two cards as topics for which the buyers need to buy paintings. They ask for a certain number of cards, and the painters have to collectively meet this target number.
The painters select cards from their hands they think will fit the most to one of the topics. Then additional cards are added as Belratti's fakes. All cards are shuffled upside down, then flipped up. The buyers then have to select all the cards from the painters, not the fake cards by Belratti.
The roles change after each round. If too many fakes are bought, the players lose.
---
---
These links have affiliate codes which support BGA financially.
Community StatsContributors
See All 7
User Ratings & Reviews
I played it with a great group and we had great fun. It was probably more about the group than the game. I've had just as much fun with a top deck Rando Cardrissian in these styles of games and Belratti just makes this an core in-game mechanic.
See All
Top Forum Posts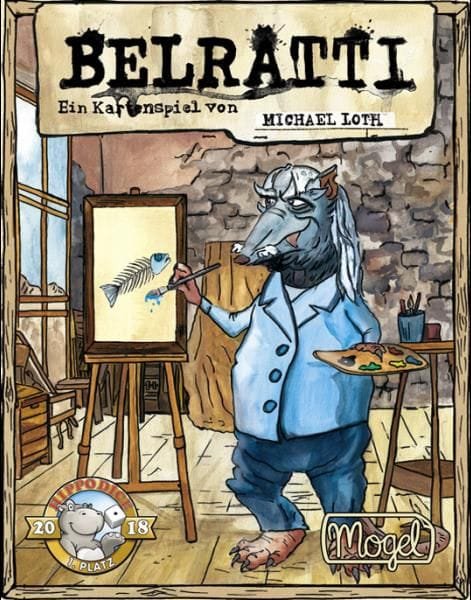 Review
Belratti Review
(https://coopboardgames.com/cooperative-board-game-reviews/belratti-review)
[Belratti]
by gab927 | updated 15 days ago
1
| 0 comments
| [+]
User Activity Feed
No related posts or comments yet.