Have you ever wanted to make your own tokens to play games with? This a simple guide for making tokens that you can use in a card game like Magic: the Gathering.
Digital or Traditional
Whether you want to draw directly onto the card stock or make it digitally to print out, there's a few options for you.
Do It All Yourself (Not Recommended)
You can do all the work yourself and start your own token making shop! First purchasing some card stock from a Staples or Office Depot. Plan to get between 12pt to 14pt or 100lb to 110lb. Those are the ranges of thickness traditionally used for trading cards. Then you can print on the card stock using your own printer, or draw directly on the card after cutting it to the dimensions you want.
In this method, you are in full control of everything from start to finish. It's great if you're just wanting to try and create something from scratch. You'll have to cut them all yourself, but with a bit of practice and the right tools, it could be a fun way to make some tokens for your friends.
However, we don't recommend this if you're planning to make this into anything more than something for yourself. There are great companies who specialize in quality card stock, high end printers, and perfect cutting. We've seen the benefit of letting the experts do the work and it lets us focus on the art!
Getting A Blank Deck Of Cards (Recommended for Traditional Art)
If you're planning to draw your own tokens directly. I recommend buying a stack of blank cards like we've done for testing. There are a few benefits to this. They come pre-cut, they've got a good finish to draw on, and they're ready to be put in sleeves! We buy them from makeplayingcards.com. We found this site through a recommendation and they've great. We still use them make many of the products in our own store!
How We Print (Recommended for Digital Art)
If you've created your own designs and want to print them using makeplayingcards.com like we do, it's pretty simple and there's no minimum order on decks. They come shrink wrapped as a decks of cards that add up to multiples of 18. They default at 54 cards but that's adjustable and if you are looking to print more, then you get discounts per deck for higher quantities.
Here's what the selection screen looks like.
Here's the quick breakdown of how we get the quality products we have.
Step 1: Start With a Good Card Template
We've made our own basic templates, which you are welcome to take and use by the way, to create tokens with a nice black border or full bleed tokens. We're assuming you want a standard card size for use in games like Magic: the Gathering. These print at 63mm x 88mm.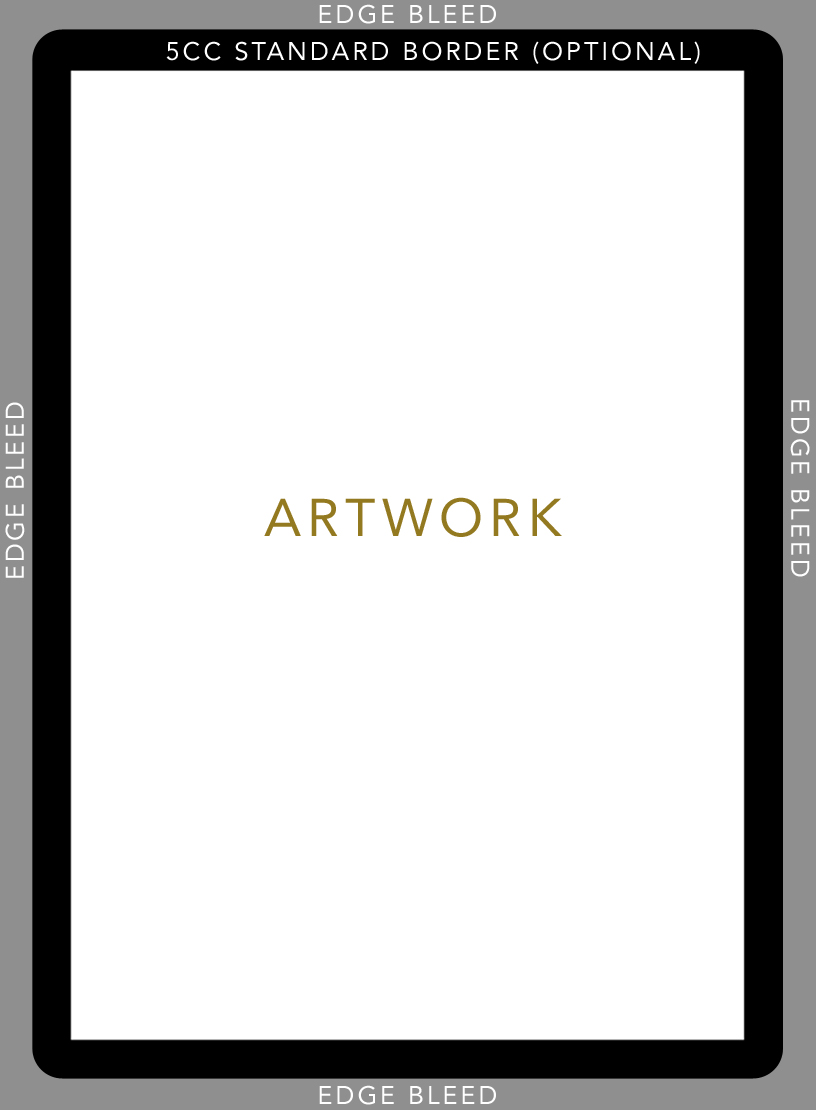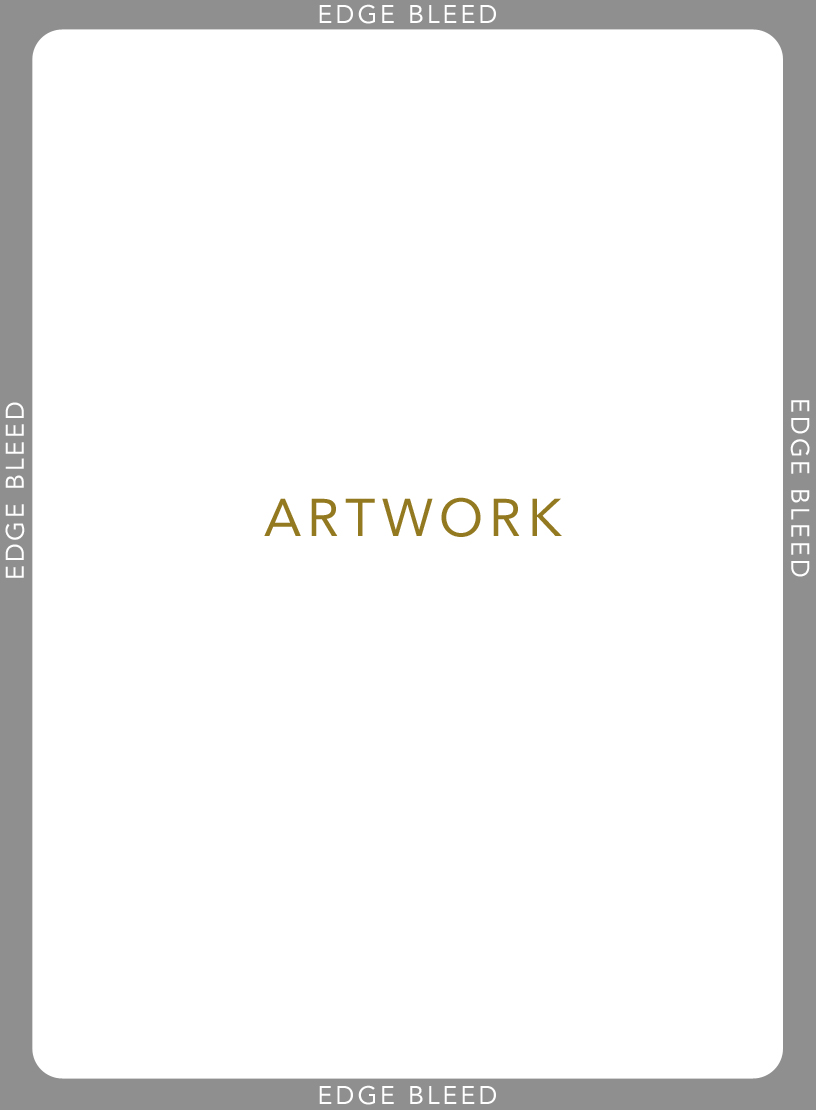 The area labeled bleed is going to get cut off. However you'll want to make sure you have a black border like we do that covers that up, or that your artwork extends to that area as well. This is to ensure that the cards look uniform when cut.
Step 2: Upload your artwork
Our template with the black border is specifically sized to fit all the artwork safely inside the printing area. The typical reason to print with a border is so that all the cards look uniform when stacked in a pile. Here's what the upload section of the site looks like.
The first image is before the art is added, and the second has our template uploaded.
Step 3: Make the order!
It's a simple process once you've got all your artwork figured out. Make Playing Cards does a good job of ensuring quality and you'll soon get a awesome pack of tokens in a stack that's shrink wrapped.
What Tokens Will You Make?
We've spent the last year at 5 Color Combo working with both artists and printing companies and we've learned a lot of good lessons. The best experiences we've had, have been working with all the amazing artists that we've met over the last few years.
There hasn't been anything magical in the way we print our cards though and we wanted to share our process with you! Let your artistic nature out! Whether you're hoping to have some for your self, friends, or one day sell them, it's nice to have them be good quality.
What tokens are you planning to make?