Okay so this is a little silly but I thought about this with @Marshwiggle92 recently calling us his friends.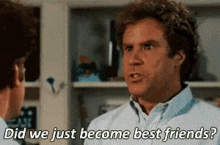 Then there's of course @Sliddell11 @nealkfrank and maybe @MrBlocker too playing in person and not inviting me haha. And let's not forget thegame of #In the Year of the Dragon@TK2187 started with me on Board Game Arena.
Is there anyone on the forum you'd want to play a game with either in real life or virtually? Maybe someone you think's tastes align with yours or someone who has some sweet games you've always wanted to try?
For me I think I'd want to play a game with just about all of you honestly lol. Kind of a cop out answer I guess but I don't want to play favorites lol. But seriously this community is so great I feel like we probably should sometime anyway