Quick Links
See All
Board Games by Friedemann Friese
Friedemann Friese is a German board game designer known for his trademark green hair and other quirky trends in his games:
Game titles starting with letter "F"
Games with green color scheme
Unusual themes
See All
Forum Posts
Review
First Impressions of Futuropia | The Opinionated Gamers
· Designer: Friedemann Friese · Publisher: 2F-Spiele (Stronghold Games will release an Engli…
(https://opinionatedgamers.com/2018/12/04/first-impressions-of-futuropia/)
[Futuropia]
by trentellingsen | updated 16 days ago
0
| 0 comments
| [+]
Review
A Review of Fine Sand. Sort of. Well, more so than it's _not_ a review of Fine Sand, at least.
Fine Sand Designed by Friedemann Friese and published by 2F Spiele and Stronghold Games Disclaimer: …
(https://opinionatedgamers.com/2019/01/07/a-review-of-fine-sand-sort-of-well-more-so-than-its-_not_-a-review-of-fine-sand-at-least/)
[Fine Sand]
by trentellingsen | updated 16 days ago
0
| 0 comments
| [+]
Review
Fast Sloths Review | Board Game Quest
He's had games about monsters, a landlord, cats, cavemen, and fish markets. And now, Friedemann Frie
(https://www.boardgamequest.com/fast-sloths-review/)
[Fast Sloths]
by bgqtony | updated 16 days ago
2
| 1 comment
| [+]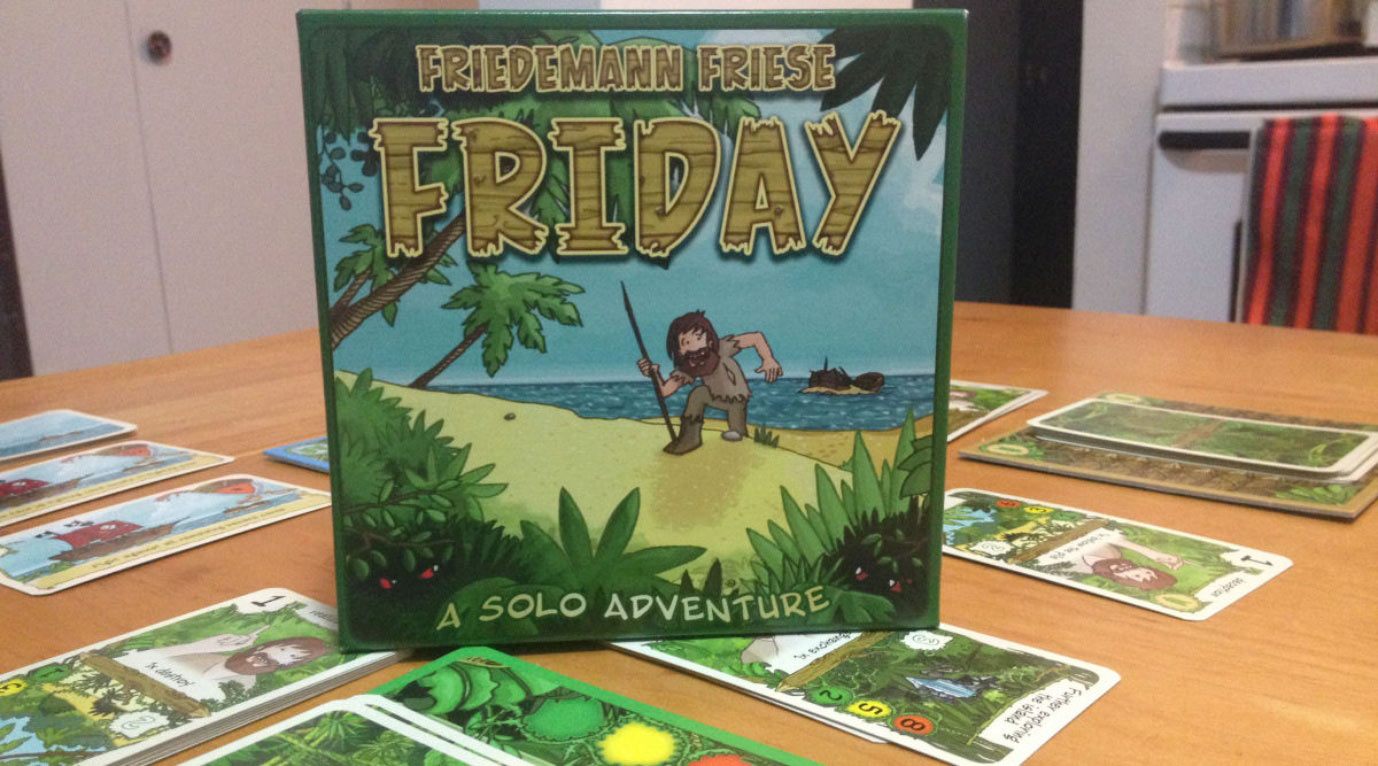 Review
Review: Friday » Shut Up & Sit Down
Paul: Friday, Friday, gotta get down on Friday.Quinns: Paul! I hear that you have recently been play
(https://www.shutupandsitdown.com/review-friday/)
[Friday]
by trentellingsen | updated 16 days ago
0
| 0 comments
| [+]