The Winners Are Bryan & Gabor!
Winners
What is BGA Hacks?
We're inviting hundreds of software engineers all over the world to create innovative board gaming projects in 24 hours. We released the new Board Game Atlas API connecting everyone to our growing game database, users, and forum.
We're pushing the board gaming hobby into the modern era of technology.
It's now live and going!
Go to the API Docs now.
The Prizes
The Judge's Winner: $100 of Iello Games
The Judge's Runner up: $50 of Iello Games
The Community Winner: $100 of Iello Games
The Community Runner up: $50 of Iello Games
Community Voters: a raffle for 5 Color Combo games (3 winners)
Sumbit Your Entry
Meet the Judges
All the submissions will go against a community vote as well as a panel of judges. The judges come from all across the board gaming community.
Christian Kang
Creator of the YouTube channel Take Your Chits.
Eric Yurko
Board game reviewer and creator of What's Eric Playing.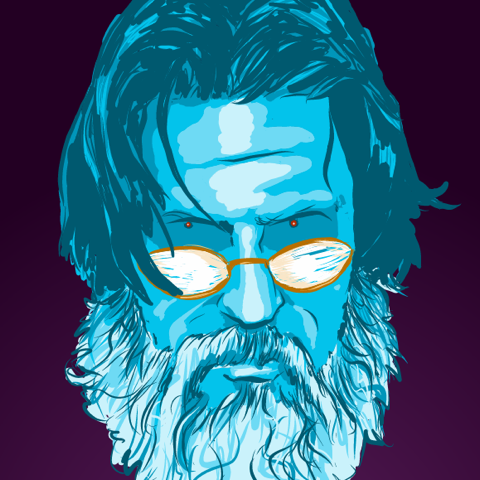 Mike Dunn
Executive Producer & Lead Tabletop Editor of Gaming Trend.
Kristi Weyland
Board game photographer and creator of Peace, Love & Games.
Tony Mastrangeli
Publisher of Board Game Quest – Board Game News, Reviews, and More!
Jack Eddy
Founder and chief content-monkey of The Cardboard Herald podcast, reviews, and video channel.
Mihai Cioraneanu
Creator of the the board gaming app Scorepal.
Scott Brady
Content Creator for SAHM Reviews.
Daniel Robison
Creator of Plumpy Thimble; board game reviews and entertainment.
Kareem
The Board Game Minimalist
Jason "JT" Taylor
Creator, Owner, Operator, Eater of Worlds, Reviewer Extraordinaire, and Humble Host of the G-Club Channel on YouTube.
Thomas Grogan
Creator and Reviewer for The Mega Meeple.
Neilan - BoardGame Barrage
I'm a co-host of the Board Game Barrage podcast, and a video game technical artist, I love puzzly Euros and social deduction games.
Michelle Ridge
Tabletop Crier and Girls' Game Shelf contributor.
Tar Caires
Has beaten Ghost Stories.The UX Coder.The Tabletop Gamer. The Video Maker. Games Manager at HABA USA.
Carla, Weird Giraffe Games
Software developer and board games publisher dedicated to creating engaging games focused on player choices & layered with strategy.
Brittanie Boe
Brittanie Boe is a writer, photographer and video producer who founded Be Bold Games in 2018. Her passions include her cat Dax, her daughter Hailey, bouldering, and going on adventures to capture the perfect photos on her camera.
Apply to be a Judge
Schedule
| Time | Event |
| --- | --- |
| Friday | |
| 6:00 PM | Opening Ceremony |
| 6:30 PM | Hacking Begins |
| 7:00 PM | Idea Discussion |
| 7:30 PM | Board Game Atlas API Demo |
| 8:00 PM | Intro to NodeJS |
| 9:00 PM | Web App Workshop |
| Saturday | |
| 9:00 AM | API Q & A |
| 12:00 PM | Trent Ellingsen AMA |
| 3:00 PM | Project Demo from Trent |
| 6:30 PM | Hacking Ends |
| 7:00 PM | Judging Begins |
| 8:00 PM | Award Ceremony |
| 8:30 PM | Closing Remarks |
What is a hackathon?
It's an event where individuals and teams work to build something in a short amount of time with a theme or specific resources.
Who can participate?
Anyone can participate! It's geared towards software engineers but if you've got the talent to make something in another way, you can join!
What can I build?
The theme is to push the board gaming community to new heights with new apps and hacks. It can involve a website, mobile app, or hardware!
What if I don't have an idea?
No problem! I've got several ideas to get you started on what kind of things to build!
How much does it cost?
It's free to participate!
Are there prizes?
Yes! Many of our sponsors have provided board games as prizes! We'll have a raffle, participation prizes, and top scoring prizes.